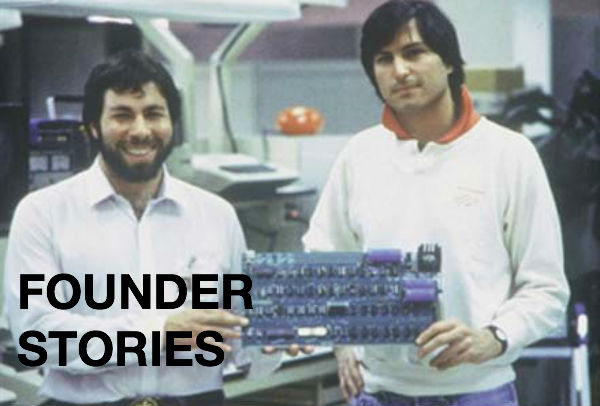 October 2012
Sock of the Month Club recently received free advice from a PR and Marketing consultant. After checking out our product and brand, she emphasized we needed to tell our story. "Customers want to know who they're doing business with" she said. The company's story is the single most important piece of PR. How do you tell the story of a company when you're just a startup with no history? Tell the Founder Story.
Trevor Blackwell wrote a blog article about the formula behind Founder Stories. The article is short and a good read for any startup founder thinking about PR. Unfortunately the article isn't hosted on his site anymore but I found it on the wayback machine here.
Blackwell goes into detail about the formula.
Notice in it the three key elements of a founding story:

A quest which is romantically appealing to the target market,
An epiphany,
A trivial and obvious idea claimed as original.

The quest is necessary to set the stage for an epiphany. You can't just say, "I was sitting around the house in my underwear trying to think of a business to start, and decided to make a food product that tastes good." The particular quest here is carefully chosen to appeal to the company's target market. It would be ineffective to say, "I had been slaving away on my food science dissertation for months. I had finally finished the last edit, when I had an epiphany..." It needs to be the same sort of activity that the target market dreams of doing.
We wrote our own founder's story. You can read it on our about page. Here's an excerpt.
Launched in 2012 and located in Austin, TX, we're a small outfit that socks it to your face. The Sock Club began when founders Dane and Noah made an outrageously silly bet over a contested corn hole match. The bet left them thinking about what they could do with a small fortune. The answer was obvious: buy great socks! It was that day they decided to sell socks actually worth wearing. They would share their love of socks with the world.

Please help us with feedback.